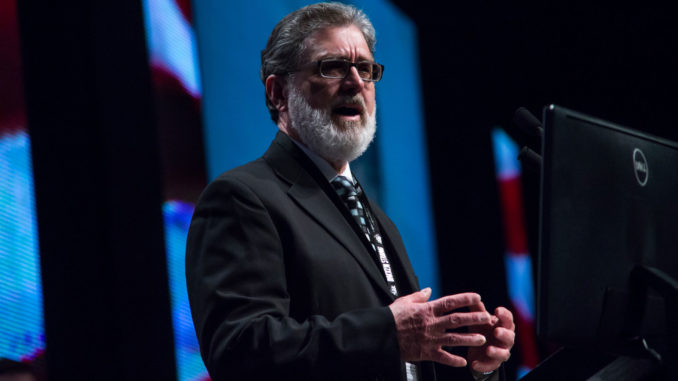 Interview: Lynn Helms, director, North Dakota Department of Mineral Resources
Helms give an update on the Bakken oil fields in North Dakota.  He also describes how "silicon" went from useless to revolutionary last century and how the Bakken is welcoming that type of innovation for natural gas.
Helms then explains how the Bakken has to innovate in order to become more competitive with Texas and Oklahoma due to market geography and oil prices.
He adds how the oil and gas market can generate income and revenue during both a bull and bear market.