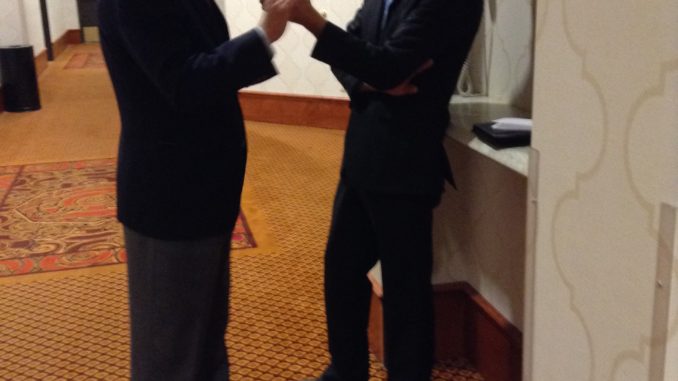 Davis Refinery Update
Interview: William Prentice, CEO, Meridian Energy Group and The Davis Refinery, Belfield, ND
Prentice opines why the North Dakota Department of Health is taking longer than expected and compares the permit timeline to the Dakota Prairie Refinery built in Dickinson, ND, a fews years ago.
Energy Economy
Interview: US Senator John Hoeven
Senator Hoeven gives an update from Washington on the Bakken as well as comments on how the Bakken is impacting the region's quality of life, entrepreneurship and the UAS industry.
Energy Communities
Interview: Tiffany Steiner, American Petroleum Institute (API) Dickinson
Steiner goes over the details on the Dec 2 API Christmas Party happening in Dickinson, ND, at the Ramada Grand Dakota Lodge.
Community Development
Interview: Steve Holen, superintendent, McKenzie County and Watford City Schools
Holen talks about the changes happening throughout the school district as well as some of the economic impact on Main Street USA and whether local taxes will be impacted in the future.