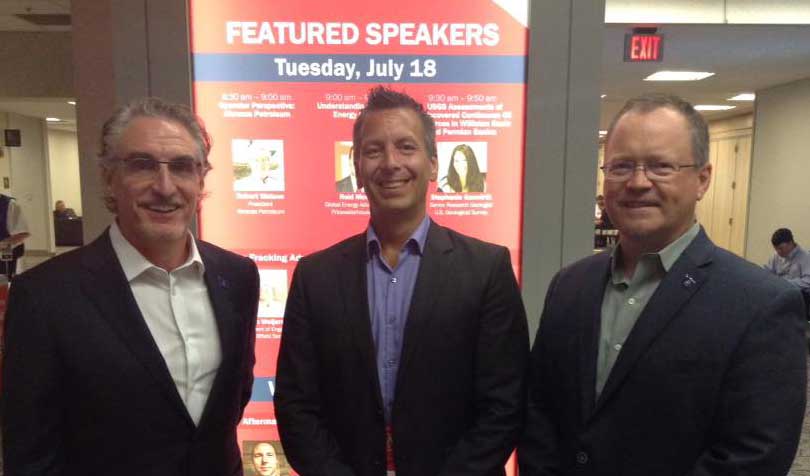 About The Crude Life 
Simply put, we are creators of content and distributors of information.
The Crude Life began when entrepreneur and media personality Jason Spiess began covering the Bakken oil boom full time in March 2012.  The first nine months, Spiess operated The Crude Life while living and operating the business in an RV.  The method-journalism approach not only allowed Spiess to embed all the idiosyncracies of the Bakken Boom, but capture face-to-face interviews with once-in-a-lifetime newsmakers and personalities.
Ever since Spiess, the principal owner, spent his childhood delivering newspapers for The Forum of Fargo Moorhead, he understood the importance of a quality and effective distribution system. Because of this commitment to a balanced distribution system, The Crude Life is constantly searching for opportunities in both new and existing features repurposing content – both domestically and internationally.
Over the past five years, The Crude Life content has been featured on over 30 radio stations, 26 print publications and countless website news portals like the New York Times, Oilman Magazine and the BBC World.
One of the more unique aspects of The Crude Life content is that it steers clear of polarizing politics.   There is so much happening in the world of innovation, community building, economic development, workforce education, safety and quality of life increasements, that The Crude Life chooses to focus on those compelling threads of stories.
The Crude Life's interviews are exclusive and our feature stories, radio programs and podcasts are all original.
Here at The Crude Life Media Network, we generate positive energy.
About MultiMedia Journalist Jason Spiess
Jason Spiess is a multimedia journalist, entrepreneur and content consultant. Spiess has over 25 years of media experience in broadcasting, journalism, reporting and principal ownership in media companies.  (Over 30 years experience if you count his adolescent years as a newspaper delivery boy learning the logistics of daily distribution and monthly door-to-door bill collecting.)
Spiess has worked in the areas of oil and gas, UAS and precision agriculture, health care, cannabis, agriculture, real estate, government affairs and economic development. Spiess is the host of two radio programs, Building the Bakken and Coffee & Capitalism, and two specialty short programs, MonDak OilField Review and Reverse, that carry a radio network that spans five states and two countries, as well as worldwide through iTunes and PodOmatic.
In addition to his popular radio programs, Spiess is a regular contributor to the Bismarck Tribune's Bakken Breakout Weekly and Bakken Breakout Magazine. He also has also been published by Basin Bits, The Oilman Magazine, Oil and Gas Monthly, Bakken Business Oil Journal, The Dickinson Press and many other industry publications and newspapers.
Spiess has also worked as a guest correspondent for a number of local and global news organizations from 660 KEYZ-AM Williston to CNBC to the BBC World.
Spiess engages in one-on-one, in-depth conversations and round-table discussions that center around topics that impact communities and culture. His non-political approach to subjects and non-polarizing discourse, provide the venue for an intelligent conversation.
Spiess has interviewed hundreds of extraordinary men and women of science, politics, art, business, sports, technology, literature and entertainment. These conversations are truly one-of-a-kind, often infused with humor, emotion, intelligence, and passion.
Spiess is a North Dakota native and graduated from North Dakota State University.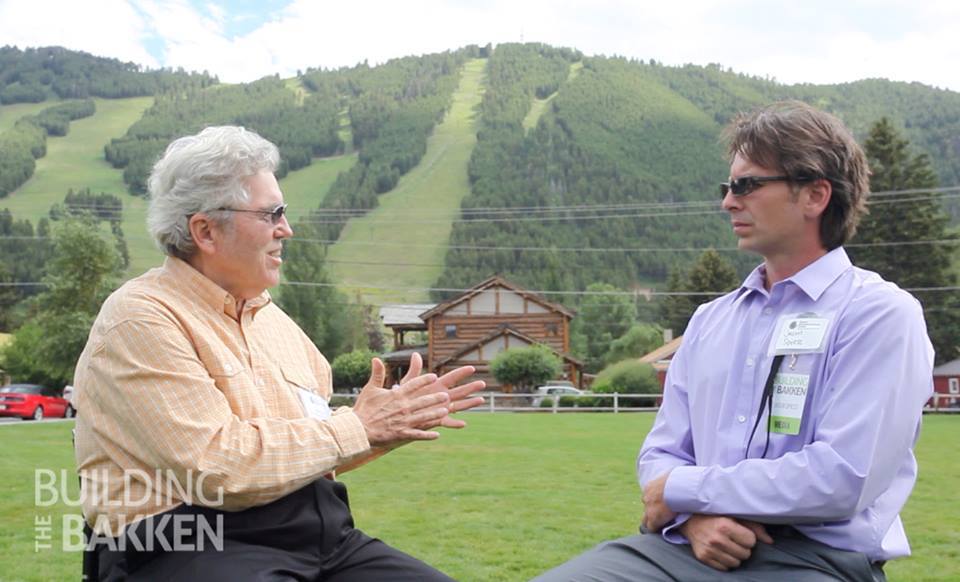 ---
---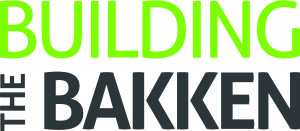 Building the Baken is a brand dedicated to the evolution of the Bakken shale play and the communities in Western North Dakota. Building the Bakken is the most trusted energy news brand in the Bakken today. Building the Bakken is not a political program, rather an informational brand. No polarizing talk, just conversations about the facts of the energy industry.  From oil companies to cafe owners to law makers, Building the Bakken host Jason Spiess interviews a variety of individuals who live and work in Shale Play USA.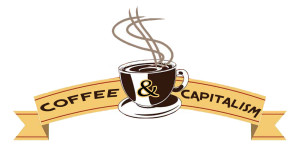 Coffee & Capitalism is a brand surround the roots and principals of capitalism. Host Jason Spiess travels the United States interviewing small business owners, CEOs, economic developers, policy makers and mentors about making money and giving back to your community.

The MonDak OilField Review is a daily program focusing on the oil and gas activity of the Bakken shale play.  Host Jason Spiess interviews everyone from roughnecks to local residents to business owners.

A weekly FaceBook Live Program streamed through Energy Media Group's Shale News Network FaceBook pages – Bakken.com, Marcellus.com, EagleFordTexas.com, PermianShale.com, Haynesvilles.com, and NiobraraChalk.com.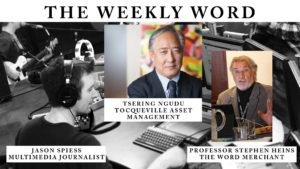 The Weekly Word is a platform for experts, think tanks, economists and other intellectuals to discuss energy development by layering community, policy and humanity into civilized discourse.