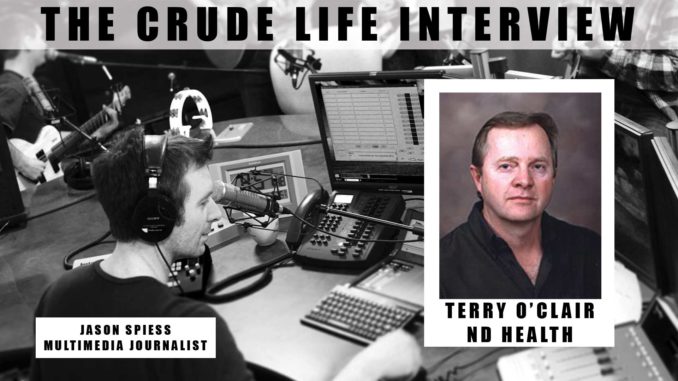 Interview: Terry O'Clair, Director, Division of Air Quality, North Dakota Department of Health
In this exclusive interview, O'Clair recaps the Davis Refinery Public Meeting the ND Health Department held in Dickinson, ND.  The Davis Refinery is being constructed by Meridian Energy Group.
O'Clair breaks down some of the email comments recieved and explains how all but 500 of the 11,000 emails were duplicates.
Meridian was issued a Draft Permit to Construct by the North Dakota Department of Health – Air Quality Division in early December 2017 and anticipates Final Permit to Construct issuance within a reasonable period following the end of the public comment period on January 26th. The amount of time that it will take to finalize the PTC will depend upon the ability of NDDoH to respond quickly to the various comments received.
O'Clair also discussed the informative presentation prior to the public hearing portion of the meeting, explaining their permitting process and using a chart to compare emissions from comparable facilities to what the Davis Refinery would produce.
He cited several examples of currently approved refineries, such as the Tesoro-Mandan facility and the University of North Dakota's coal-fired heating system , far exceed the expected emissions that Davis would produce.